Anima Mundi Journeys
 Anima Mundi Journeys Invites You on the Journey of Your Life
Anima Mundi Journeys is a different kind of travel experience. Traveling in intimate-sized groups, we explore culture, history, mythology, archeology, spirituality, and the soul of a place. Our explorations are inward too, as we are impacted and transformed by our experiences. With intention and inspiration, Anima Mundi Journeys is more than travel; it's the journey of your life.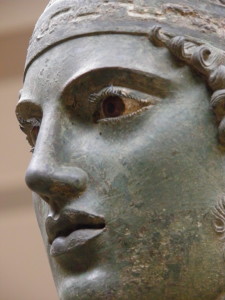 Greece 2017 – September 1-12
Athens | Eleusis | Delphi and the islands of  Naxos | Delos | Mykonos | Santorini
Respond to your soul's call for mystery and meaning on this mythical journey and pilgrimage to the sacred sites of Greece. Explore the ancient temples of the gods and goddesses as you reflect on the myths and their meaning in your own life.
Adventure | Culture | Cuisine | Mythology | History | Nature | Dreamwork | Ceremony/Group Sharing | Inspiration | Celebration
Itinerary:
September 1-3 —Two nights in Athens: Welcome, orientation and rooftop reception overlooking the Akropolis. Next day opening ritual and tour of the Akropolis, the Agora, the Parthenon of Athena, and a visit to the marvelous new Akropolis museum. Staying in the Plaka area of Athens we are centrally located for shopping, dining and night life.
September 3-5 —Two nights in Delphi:   En route to the Peloponnese we stop in Eleusis, site of the Eleusinian mysteries of goddesses Demeter and Persephone.  Our journey continues up Mt. Parnassus to the quaint mountain village of Delphi. Following in the footsteps of the ancient pilgrims when they approached the Oracle, we purify ourselves first at the Castalian spring, followed by a visit to temple of Athena Pronoia,  and to the temple of Apollo. Exploring the Delphic and Pythian mysteries further, we take an optional hike to the Corycian cave.
September 5-8 —Three nights on the island of Naxos: From the mountains we drop back down to the Piraeus port where we continue our odyssey to the island of Naxos. Here we settle into the Greek island rhythm at our resort at Agios Georgios beach with time to visit the town of Chora and walk through the Portara, the ancient doorway to the temple of Apollo, or is it Dionysos? On our first day we travel across this large island to visit the beautiful temple of Demeter as well as some of the best beaches in Greece. On our second day we travel by ferry to the nearby island and extraordinary archeological site of Delos, where we discover sanctuaries dedicated to Athena, Dionysus, Aphrodite, Hera, Demeter, Leto and the Egyptian goddess Isis. From Delos we make a brief stop on Mykonos taking in the lively port town, its windmills, beaches, shops and cafes.
September 8-12 — Four nights on Santorini: Again we travel by ferry to the dramatic island of Santorini, once known as ancient Thira and thought to be the location of Atlantis. We will be staying in the town of Oia in a beautiful private villa carved out of the side of the cliff overlooking the caldera and Mediterranean Sea. We visit the ancient archeological site of Akrotiri, buried when the volcano erupted 3500 years ago. Like royalty we embark on a private catamaran sailing journey around the caldera which includes snorkeling, visiting the ocean hot springs, and the active volcano. One can explore the town on foot or by donkey, visit a winery, Greek shops, and revel in the most extraordinary sunsets anywhere. Goodbye dinner and group closing ceremony. Early flight back to Athens for connecting international flights.
Optional Add-On Peloponnese Pre-Trip: August 28-31
Ancient | Corinth | Nafplion | Mycenae | Epidaurus
Add-on Itinerary:
August 28 –Arrival, Orientation and Overnight in Athens.
August 29-31—Two nights in Nafplion. We cross the Corinth canal and visit Ancient Corinth and the temples of Aphrodite and Apollo. Two nights stay in a historic inn above the port town of Nafplion with breathtaking views across the bay of Argolis. We have planned a full day visit to Epidaurus with its famous amphitheater and the healing dream center of the god Asklepius. We will be doing our own dream incubation and dream groups. On our return route to Athens we spend time at the famous ruins at Mycenae.
Itinerary subject to change. A more detailed version of the itinerary and curriculum, as well as registration form, packing lists, reading recommendations, and web links will be provided upon booking.
Main Trip Price per person double occupancy: US $3900.00
Single supplement: US $500
Optional Add-On 4 day pre-trip: US $600
Total 15 day combined trip: US $4500
Tour includes:
• 11 or 15 day personalized tour with 4 star luxury accommodation based on double/shared occupancy, breakfast included.
• Welcome reception and closing celebration dinner
• Transportation by private air-conditioned coach
• All ferry/ship travel: Piraeus-Naxos-Delos-Mykonos-Naxos-Santorini
• Full day private sailing excursion with lunch and snorkeling around Santorini Caldera
• All archeological sites and museums on itinerary
• Airfare from Santorini to Athens
• All taxes, charges and handling fees
• Orientation, council/group discussions, dream group and rituals
Tour does not include:
• International Airfare to/from Athens, Greece
• Athens Airport transfers
• Meals and beverages other than breakfast and noted above
• Personal expenses
• Tips
• Cancellation/trip and medical insurance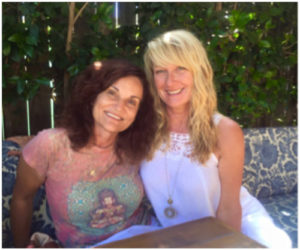 ABOUT YOUR GUIDES
Jeannette and Laura met at the California Institute of Integral Studies in San Francisco and have had an enduring relationship as friends and professional colleagues in Jungian psychology, dream work, and sacred travel. Together they share a passion for Greek mythology, the ancient mysteries and adventure!
Jeannette Athena Rothweiler, MA, MFT, is a licensed psychotherapist in California with Master's degrees in Counseling Psychology (CIIS) and Depth Psychology/Mythological Studies (Pacifica Graduate Institute).  She has led many trips to Greece and enjoys sharing her love of the beautiful land and sea, the rich archeological history, and Greek culture.
Laura Sentineri Harness, MA has a Master's in Counseling Psychology (CIIS) with an emphasis in Jungian studies, cross-cultural mythology and symbolism. She works as a therapist, integrating music, sound-healing, and shamanic practices into her work. She leads transformational retreats and ceremonies in the beautiful red rocks of Sedona, Arizona.
www.AnimaMundiJourneys.com and follow and Like us on Facebook!
Telephone     +1 707-477-3946,   Email: jsrd@aol.com Jeannette Rothweiler
Reserve your spot soon. This intimate travel group is limited to 10 people. To reserve your place, email jsrd@aol.com with the names and ages of participants, your preference for single, double, or triple room, and send a $500 deposit by check or money order to: Anima Mundi Journeys, 4440 Grand Ave., Ojai, CA 93023 USA

Anima Mundi Journeys (AMJ) reserves the right to cancel any tours due to insufficient enrollment or for any other circumstances beyond AMJ's control. Should a tour be canceled, all payments will be returned. However, AMJ is not responsible for reimbursing nonrefundable airline ticket purchases or other incurred costs. For this and other reasons, travel insurance is highly recommended.
The trip offered a broad taste of the flavors of Greece. Visiting the sacred sites, the history and mythology came alive. I would definitely go on another Anima Mundi journey!
Mary N.
Overall the trip was beautifully orchestrated and the accommodations were exquisite. The sights reflected the many facets of the rich history and culture of Greece along with the mystical aspects of the Greek deities. The journey made a lasting impact which I bring forward into my life today.
Teresa R.